We always ask for the customer approval on the price before starting the work
We'll call 30 min before ETA to make sure the customer is home and available
We keep a lot of parts in stock to try and finish the repair in the first visit
Our Services
You can rest assured that repairs are only performed with your prior approval of the work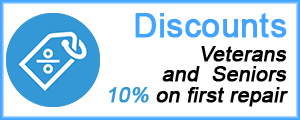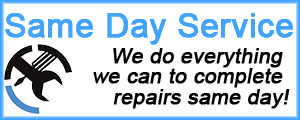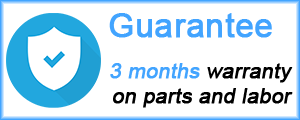 Items of Equipment Repaired
Happy Customer Testimonials
Quality Appliance Repair Services in Los Angeles
Have common household appliances quickly fixed and repaired by Best Price Appliance Repair Los Angeles, an experienced and trustworthy service provider.
Same Day Service for Residential Repairs
Dishwashers, dryers, refrigerators, stoves, washers or other common household appliances occasionally break down and require servicing. We provide 24/7, same day appliance repair services to residential clients in Los Angeles. Don't wait a week to get your fridge fixed if it breaks down. Call us and one of our experienced repairpersons will be at your home to get your appliances up and running again without delays.
Only the Best Quality Services
Our Los Angeles appliance repair services are conducted by professionals with excellent technical knowledge and experience. Household appliances like washing machines are built using very intricate technologies. Some brands have their own quirks that only trained professionals know how to fix. We can fix any brand and get the appliance running like new again! Our services extend to both traditional-style appliances and new "smart" machines with chips inside. You won't have to worry about the repairman causing even more damage when you work with us.
Affordable Rates
When an essential appliance breaks down suddenly, it can be incredibly frustrating both emotionally and financially. Our appliance repair Los Angeles services are priced at affordable rates for residential clients. Our rates are competitive and very reasonable. We price services in a manner that you can pay at once without dipping into the emergency fund. Contact us for more information on pricing based on the type of repair.
Trustworthy Repairpersons
We only offer the services of the most trustworthy appliance repair professionals for homes. All our employees are vetted, and you can trust them to work in your home even when you are not there. We aim to deliver the best quality services that result in complete client satisfaction. You can rely on us to get the service you need.
Contact us today to schedule your service by Best Price Appliance Repair Los Angeles and get a free quote!